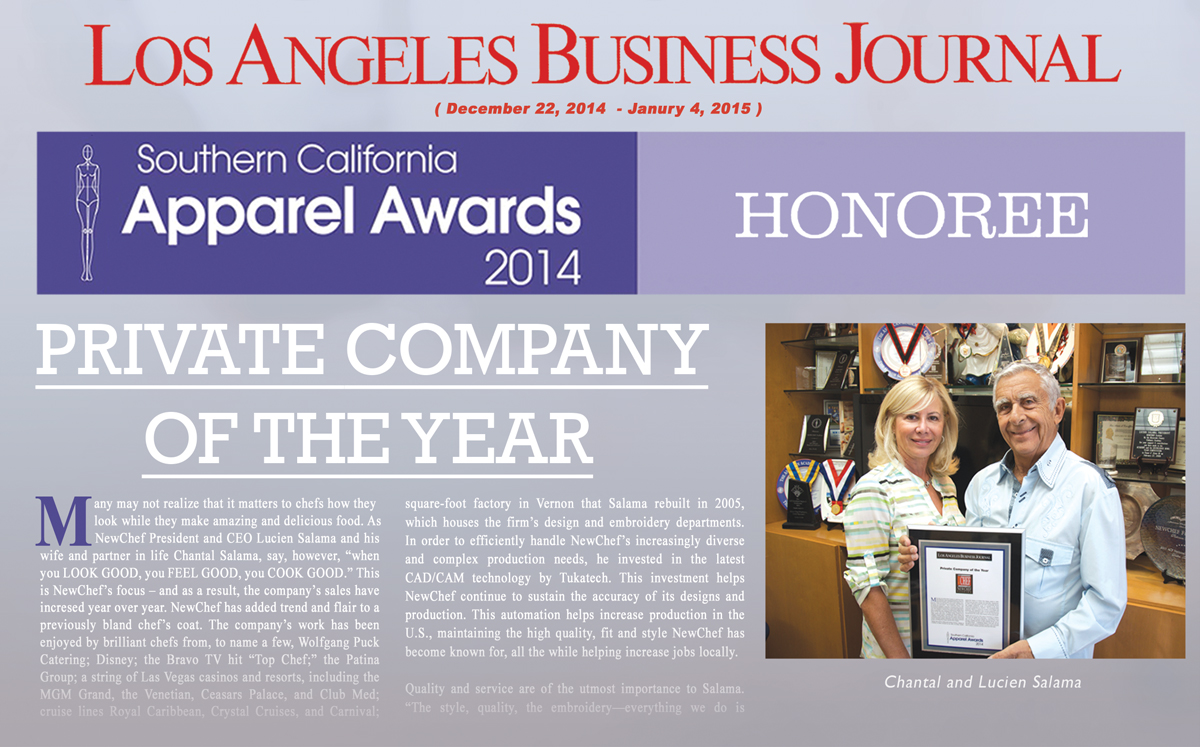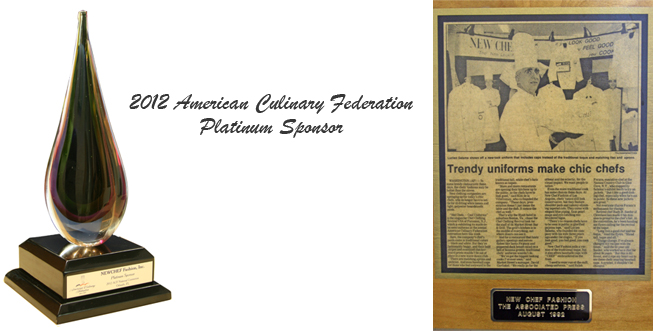 Our History
NewChef started with a single, especially designed jacket for the Toque Blanche organization. It has blossomed into a world renowned culinary fashion design leader.
NewChef maintains over 40,000 accounts with some of the most prestigious hotels, casinos, country clubs, culinary schools, restaurants, cruise lines and various branches of the US military.
NewChef has earned  numerous awards throughout the years for its style and quality of uniforms.
An article published in the associated press stated "Lucien Salama, CEO of NewChef Fashion Inc., shows off a new look for uniforms"
In the 2014 Southern California Apparel Awards, NewChef Fashion was recognized as the "PRIVATE COMPANY OF THE YEAR"